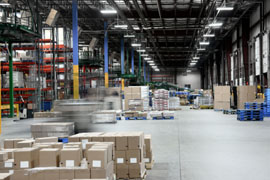 What is the difference between a Real Estate Agent and APG?
APG acts in the best interests of tenants. It provides services that tenants require. APG does not provide services to owners or lessors because that would conflict with interests of the tenants we represent. If we were to offer these services or represent property owners or developers, we could not say we offered independent services to tenants. Our motto is "Looking after the Lessee".
Who does Argyle Property Group service?
APG exclusively services lessees. Services offered range from complete lease portfolio management and reporting through to single-issue appointments. Our clients include large commercial and industrial companies for whom we do commercial feasibility studies, select branch sites, renegotiate options, handle disputes, mediate in PCG's, manage make goods, provide monthly reporting, and so on. We also service the real estate needs of smaller companies looking to relocate, handle negotiation, or just to provide support.
What are the benefits of using APG?

Independence: APG acts solely for lessees
People: We have highly experienced and qualified people. They are proficient in understanding your requirements and have the skills and motivation to provide personalised and specialist service
Back Room Processes: Our financial evaluation techniques have stood the test of reliability and robustness.
Savings: We'll save you money. We have volumes of evidence to indicate that we have saved our clients money, let alone the manpower and resource savings we provide.
Can APG provide a service from finding and negotiating new premises to managing our new fitout?
Yes. We can provide a range of services all aimed at relieving you from dealing with the administration of property. Contact us for further details.
How do you charge for your services?
All fees are agreed in advance and are fixed, capped or staged according to the service you require. Contact us for further details
What is the first step in the process?
All clients' needs are different. Contact us so we can discuss your needs and start working to remove your real estate hassles away from the time you could use productively on your business.
How can you contact us?
The easiest way is to refer here and send us a note; we'll get back to you shortly. Otherwise you can ring us. Our contact details are here.